Protection has always been at the core of the insurance
Insurance is originated as a means of protection from financial loss, helping individuals, businesses and societies to mitigate the risks, to recover from the loss caused by the inherent uncertainty and to thrive and achieve financial prosperity.
Besides providing peace of mind to their clients, by leveraging InsurTech, insurance can enrich the financial protection and offer additional value-added services such as better pre-incident prevention and post-incident assistance.
It's a common knowledge that the COVID-19 pandemic has been the catalyst needed to accelerate the digital transformation of the insurance industry. Among all the new technologies, five are considered to be the fundamental components to empower the new generation insurance: Cloud Computing, Big Data, the Internet of Things, Artificial Intelligence, and Blockchain.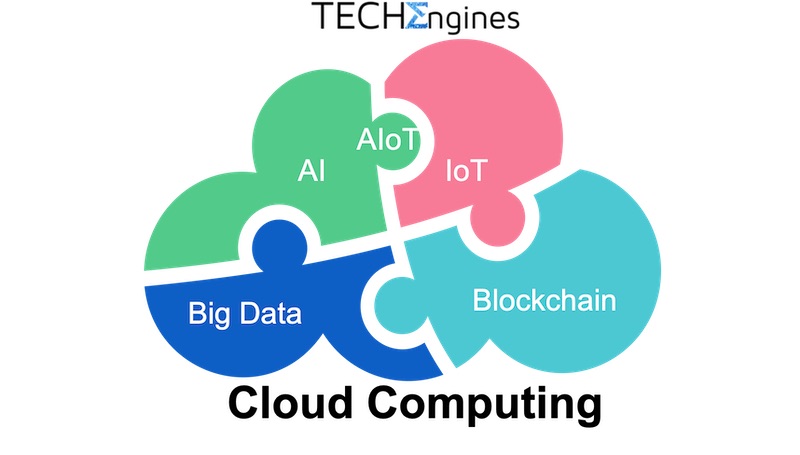 Cloud Computing have served as the backbone to realise the other technologies. Together, these five technologies are upgrading the infrastructure of insurance sector.
TECHENGINES.AI positions itself to specialized in AIoT technology (AI and IoT) within this brand-new ecosystem. We support traditional insurers to improve their overall capability by building more comprehensive and more automated risk management. At the same time, we help to make insurance simple, convenient and easy to access for the end customers.
Better prevention leads to better protection
By definition, insurance is primarily used to hedge against the risk of a contingent or uncertain loss. Therefore, risk events have negative impacts on both the insurers and the insurees. It will be of both parties' interest to improve the prevention mechanism.
IoT technology enables the access to real-time data that are crucial to identify the potential risks and to reduce the probability or severity of risk events by taking immediate preventative control measures. IoT technology can be applied to many insurance products and to both personal and commercial lines. There are already concrete use cases for Motor, Property, Health, Natural Disaster insurance and so on.
Better monitoring using IoT devices, such as drones and advanced sensors, are already used to help better prepare in advance. Combining with AI technology, AIoT will undoubtedly help to better predict where and when the risk events could occur. Hence the insurers can alert the insurees in anticipation to adopt the necessary protections in order to mitigate or even eliminate the losses.
Better assistance accompanies with better satisfaction
Compensation of financial losses is not the only need of insurance customers. More often, after an unpleasant risk incident, customers needed professional assistance to resolve their problems. After car accidents, drivers need to get their cars fixed. After medical emergencies, patients need to access cares and treatments. After house damages, homeowners need to have their properties repaired. After cyber attacks, users need to restore systems and applications… Useful assistance can be a game changer to retain the current customers and to attract new ones.
AIoT extends insurance assistance and service offerings. Tailor-made assistance schemes based on IoT devices can facilitate the post-accident logistics, speed up the emergency dispatch and accelerate the claim settlements. AI technology further enhances the data analytics that accordingly is used to optimize the process so to formulate a much more accurate understanding of customer needs. Equipped with the ability of continous learning, AI is even able to anticipate customer behavior. Harness the power of AIoT helps to find the most adequate issue-resolving responses as quickly as possible.
AIoT introduces the true revolutionary digital transformation
The convergence of AI's intelligence and IoT's ability to generate, capture, and store big data will power new autonomously-improving frameworks that can maximize the benefits while minimizing the costs. The connected IoT devices can feed AI algorithms the data they need to make rapid decisions, adjustments, and optimizations. The wealth of information that has been collected by IoT sensors contains key insights that needs to be rapidly analysed by intelligence that understand how it relates to the real problems.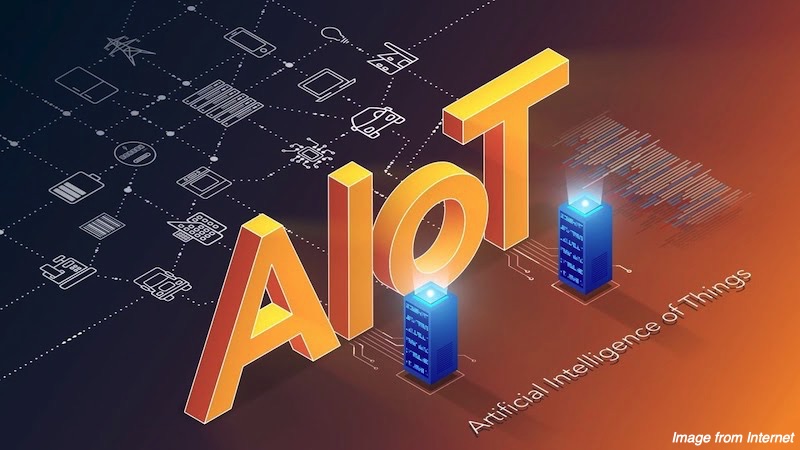 AIoT is poised to offer insurance industry a path forward so to not only collect valuable data from IoT devices, but also leverage the data in the most efficient ways possible.