Why On-Demand Insurance? Why InsurEngines?
On-demand Insurance is revolutionizing the relationship between insurers and consumers. Insurers need to rethink their strategies, products and business models to stay relevant in such a fast-evolving market.
TECHENGINES InsurTech AI solutions, InsurEngines, help to accelerate the implementation of innovative On-Demand Insurance, thanks to its best-in-class backbone systems, proven analytical excellency and its capability to extract effective value from the top trending advanced technologies.
Traditional insurance companies have adopted policy-centric approach that, although it profited insurers for decades, has led customers to think about insurance typically only in two occasions:
To buy/renew a policy
To make a claim
Insurers need to switch from a policy-centric approach to a customer-centric approach in order to exploit the huge undiscovered opportunities from close interactions with their customers. As in the digital age, long period without contact or being perceived value-added, becomes an easy entry point for other new and innovative competitors.
Nowadays, sharing economy platforms, such as Car2go/Enjoy, Uber/Lyft, Airbnb/HomeAway,… have now become household names and might eventually change people's lifestyle for good. Naturally, new risks arise during the transition to the new lifestyle and there're evident gaps between the risks and the coverages. Sharing economy represents a huge opportunity for insurers but it will require insurers to adopt new technology and new methodology in order to support instantaneous on-demand risk assessment and pricing.
For those reasons, both in USA and Europe, different "first movers" traditional insurance companies have started offering On-Demand Insurance coverages to their consumers and, unsurprisingly various new start-ups are entering in the market.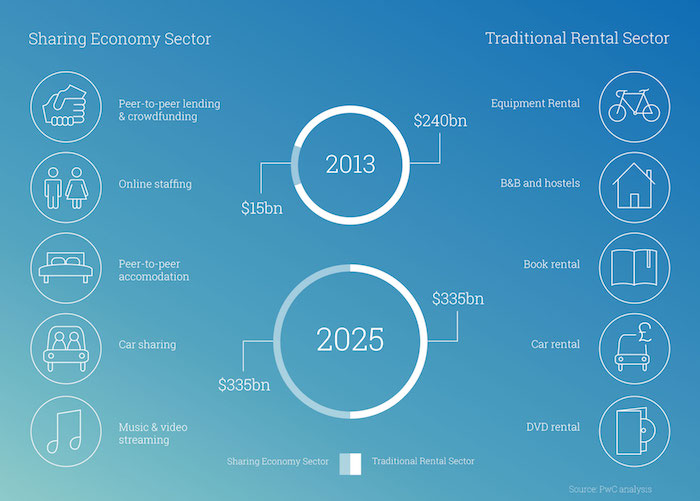 Insurers need to respond to on-demand needs of consumers
There is no doubt that insurance landscape is going through dramatic changes: the digital revolution has delivered technologies that can lead to dramatic business improvements for insurance companies, whereas external challenges, financial volatility and increased competition weigh on income streams and consumer demands.
According to 2020 European Insurance Outlook by EY, millennials and younger generations delay marrying, buying homes and achieving other traditional milestones, their relationships with insurers will not follow the timing or trajectory of previous generations. Future generations may also naturally gravitate to new players in the industry, whether digital-only players or tech giants.
Moreover, the 2019 Capgemini-EFMA World Insurance Report states that customers are increasingly willing to share additional data and pay extra for better value-added risk control and prevention services. Most consumers want a cover that is more comprehensive and dynamic changing according to their personal needs. More than 55% of customers are willing to explore new models, but only 26% of insurers are doing so.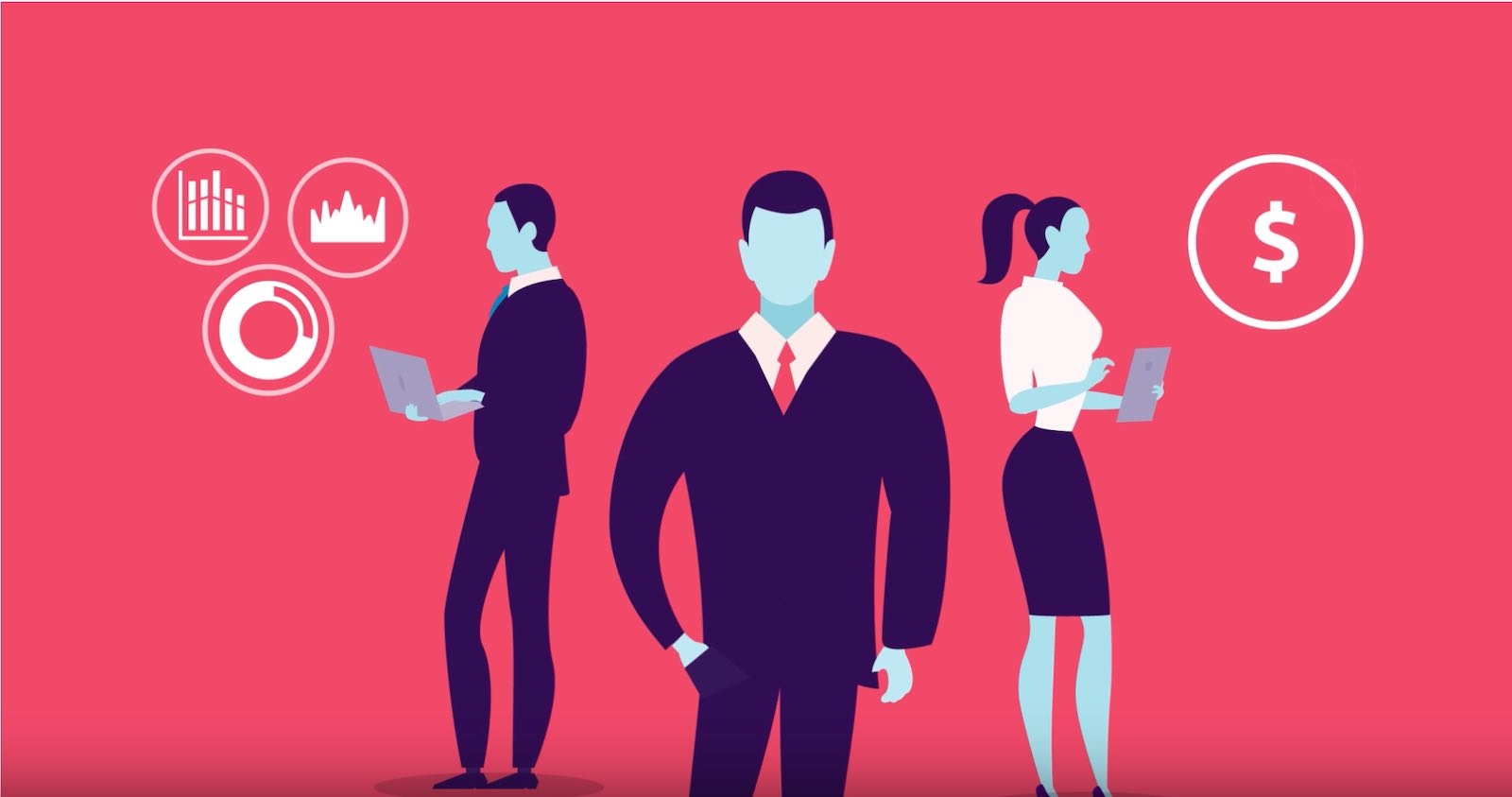 InsurEngines AI Solutions: Agile, dynamic and personalized
On-Demand Insurance aims at transforming insurance to an essential part of people's everyday life. To do so, On-Demand Insurance products should focus on inspiring customer demands, anticipate and address customer needs.
On-Demand insurance should be simple and flexible. Consumers can evaluate, choose and purchase using their favourite devices. Furthermore, On-Demand Insurance should be based on a holistic value proposition - including those the aspirations that really matter to consumers but yet unexplored by traditional insurance, such as well-being, safety, personal goals, etc.
To fulfil those ambitions, at TECHENGINES, we stated the three fundamental pillars of On-Demand Insurance:
Ease & Quick: products should provide best-in-class user experience - being absolutely unambiguous on tariffs, covers, terms and conditions, allowing instant purchase within quick swipes & taps on mobile.
Tailor-made: providers should offer coverages based on usage or short timespan coverage (e.g. for a day or a week), They should allow users to compare and to choose products from comprehensive catalogue and to bundle products and packages by themselves.
Competitiveness: products should provide the coverages that customers actually need, without extra or hidden costs, and offer real value for money.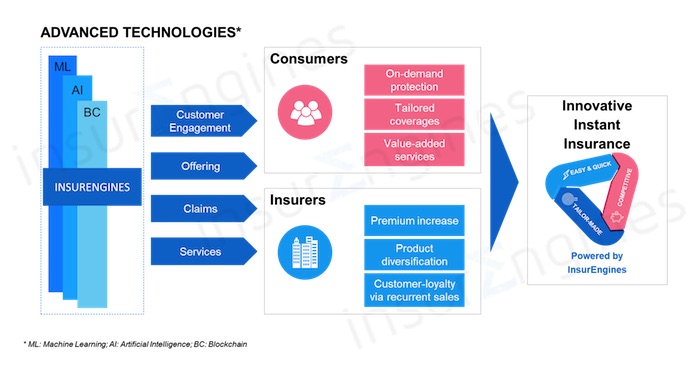 Check out InsurEngines Website for more information on how InsurEngines works as AI accelerators for On-Demand Insurance implementation.