TECHENGINES - AN AI-DRIVEN COMPANY
TECHENGINES is an Innovative Tech Startup that provides AI Engines and Algorithms to accelerate innovation for InsurTech | FinTech | IoT Analytics. Our Mission is to improve insurance and credit risk selection and help to boost industry efficiency by staying at the frontline of AI evolution and offering the state-of-the-art AI solutions.
With the start of a new decade on the horizon, it's time to take a step back and reflect the work we've done in order to better look forward and prepare to welcome 2020.
In 2019, we made progresses in developing a broad set of innovative solutions for/with our Clients and Partners that have brought concrete added values to their business.
We're very happy that in 2019 we were able to win the Italian National Grant Smart&Start as an award for our efforts in pursuit of our Mission.
Here below is a list of our main solutions:
AI ENGINES
AI ENGINES include Product Engine and Analysis Engine. Product Engine is easy to use, flexible and allows you to configure and build products from scratch in just clicks. Analysis Engine is a big-data platform made of modern cluster-computing technologies that can process terabytes of data with sophisticated AI algorithms.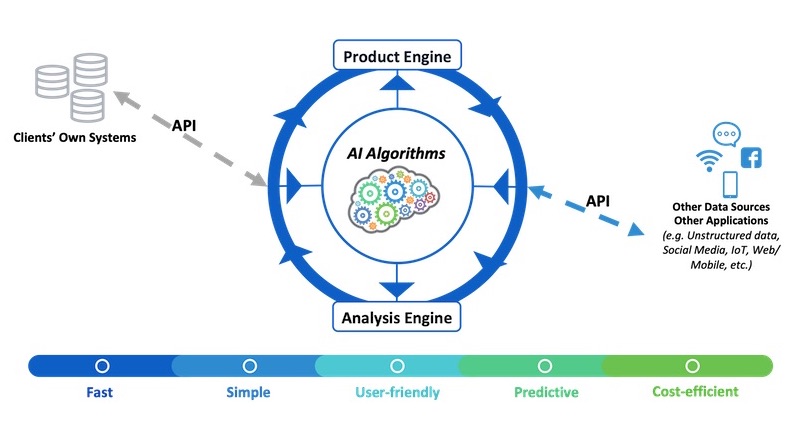 "CLAIMS AI" SOLUTION FOR AUTO INSURANCE
CLAIMS AI SOLUTION utilizes cutting-edge Image Recognition algorithms to accelerate claim settlements for the auto insurance. By simply uploading photos of the damaged cars in accidents, the AI solution can automatically identify the damaged parts, access the damage severity and produce instant evaluation of the claim costs. Applying such AI solution can accelerate the settling time from weeks to minutes and improve dramatically the service satisfaction of end consumers while making tangible saving on operational costs for insurers.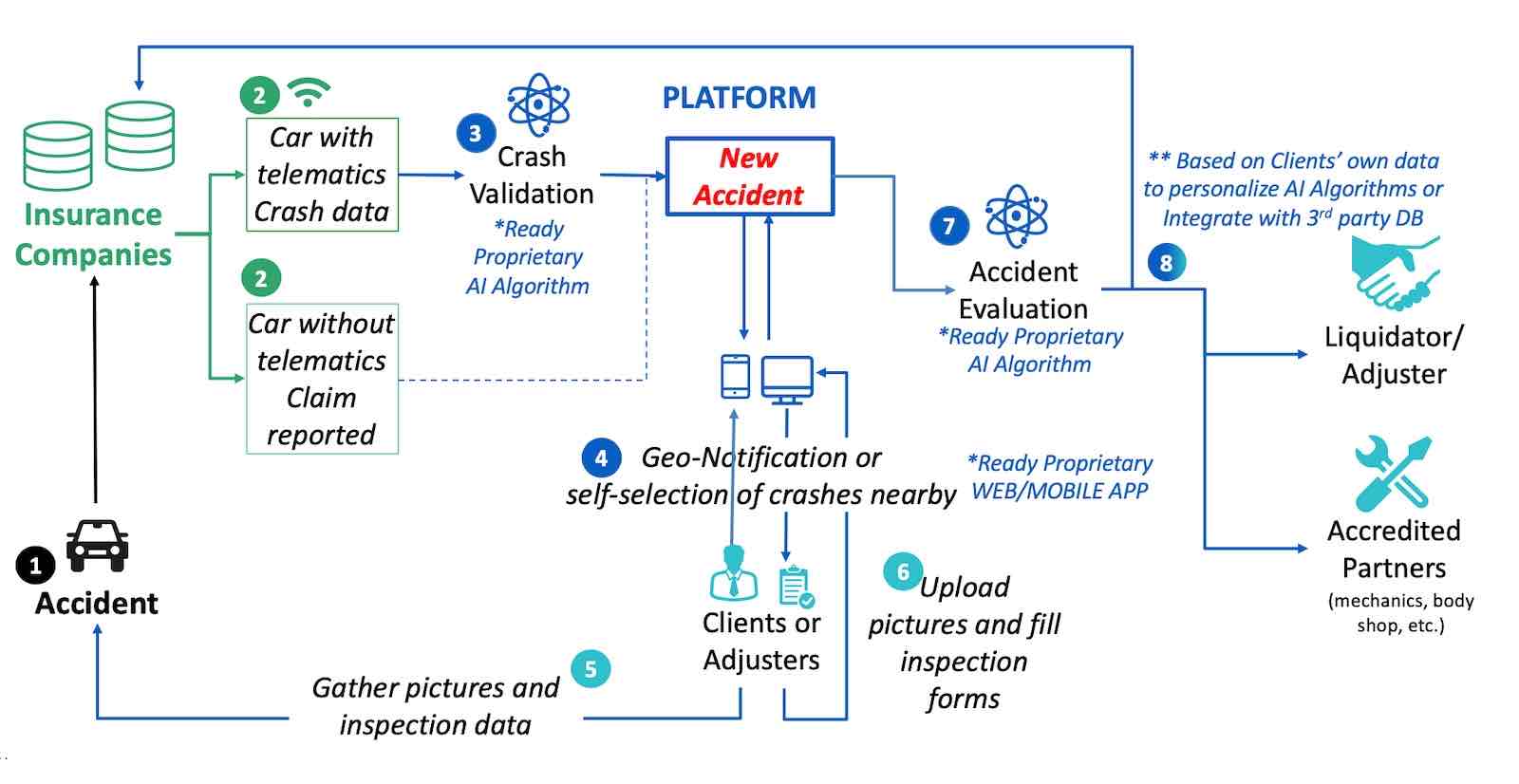 WHOLE-SET AI SOLUTIONS FOR IOT AUTO INSURANCE
IOT AUTO INSURANCE has been our speciliazation since day one. Our AI ENGINES are designed to facilitate the implementation of Dynamic Personalized Tariffing that can take full advantage of the real-time data generated by the IoT / Telematics devices installed in the cars. Together with industry Clients and Partners, we've developed E2E AI Solutions to support the life cycle from underwriting to claims management of IOT AUTO INSURANCE products. Some implementations are:
Driving Behavior Analytics
Car Accident Reconstruction
Car Accident Detection
Car Accident Damage Estimation
Anti-Fraud Framework Embedding IoT Features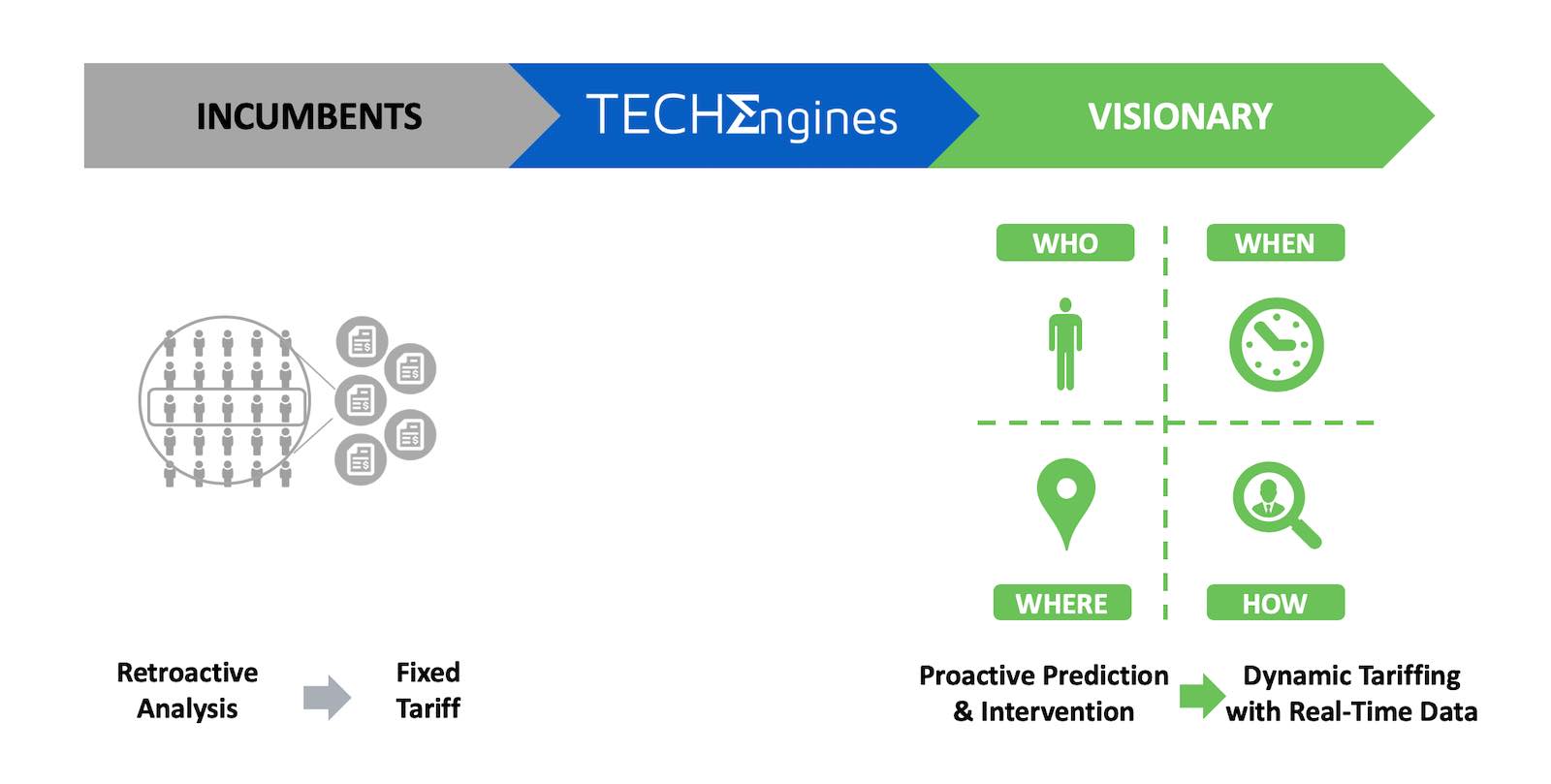 FINTELLIGENCE - AI FOR CREDIT RISK VALUE CHAIN
Beside insurance, we've also developed a series of effective AI Algorithms that help to better evaluate the credit risks and to improve the operational efficiency:
Credit Granting
Anti-Fraud
Index Calibration
Collection Optimization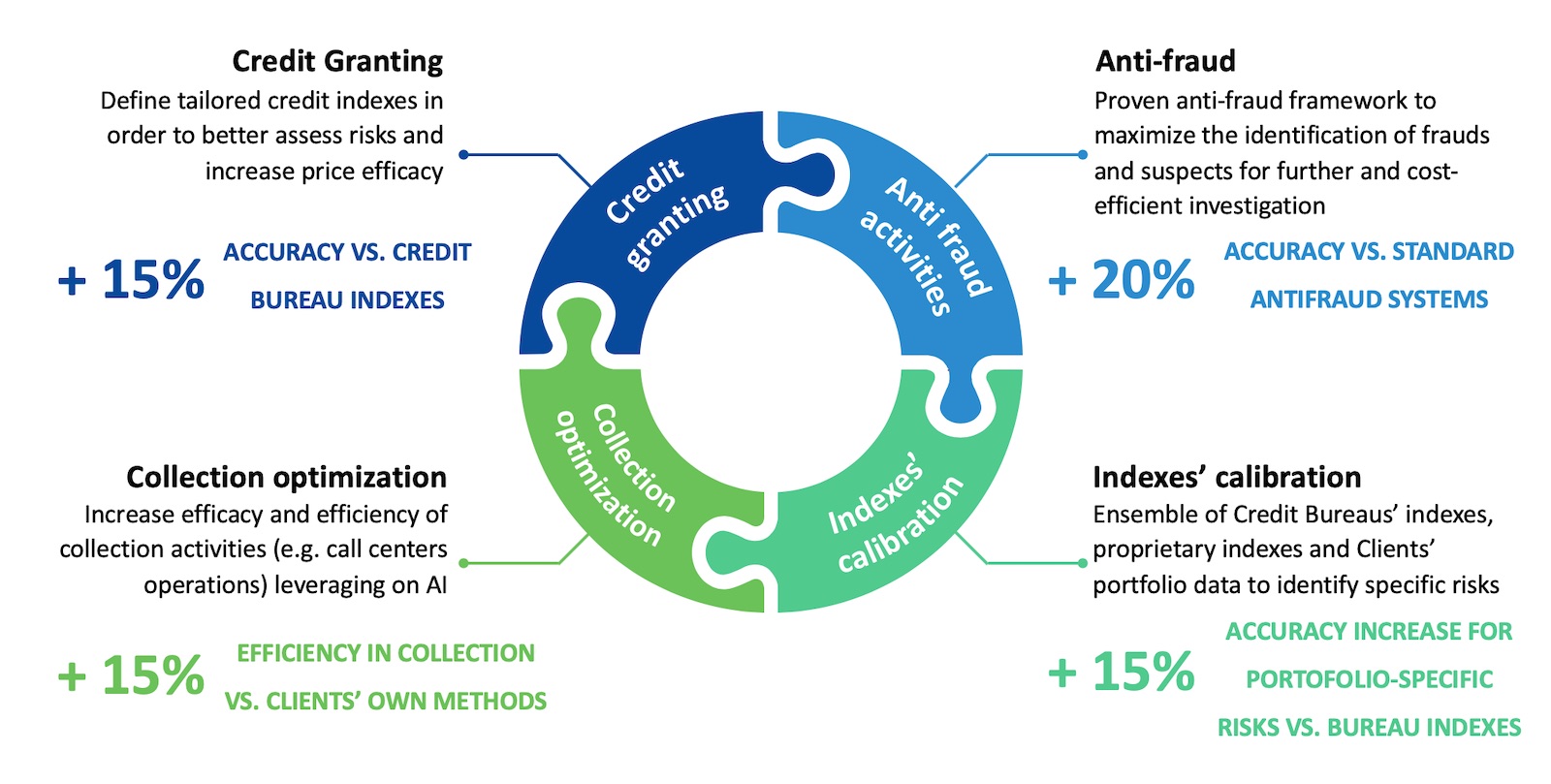 HOLIDAY GREETINGS
Overall, 2019 was a very exciting year for TECHENGINES and we've made markable headway. And there are so much to learn in the coming new decade. With the approach of the year's end, we want to send you our best well-wishes for a happy holiday to you and your families, from the entire TECHENGINES team. The greetings extend even from the card (at the top of the present post) generated from our AI algorithm that, for the occasion, applying neural networks called GANs, have recreated a holiday atmosphere in a Van Gogh theme.
We look forward to sharing our progress of 2020 with you right here in our AIOT Blog!